Automatic Fabric Production
Brief: Prepare yarn spools for an automated production line to creating non-woven fabrics.
In a group project, I designed the structure, assisted in laser cutting and implemented Arduino programming which incorporated error sensors to stop the production line if any issues occur with the yarn feed.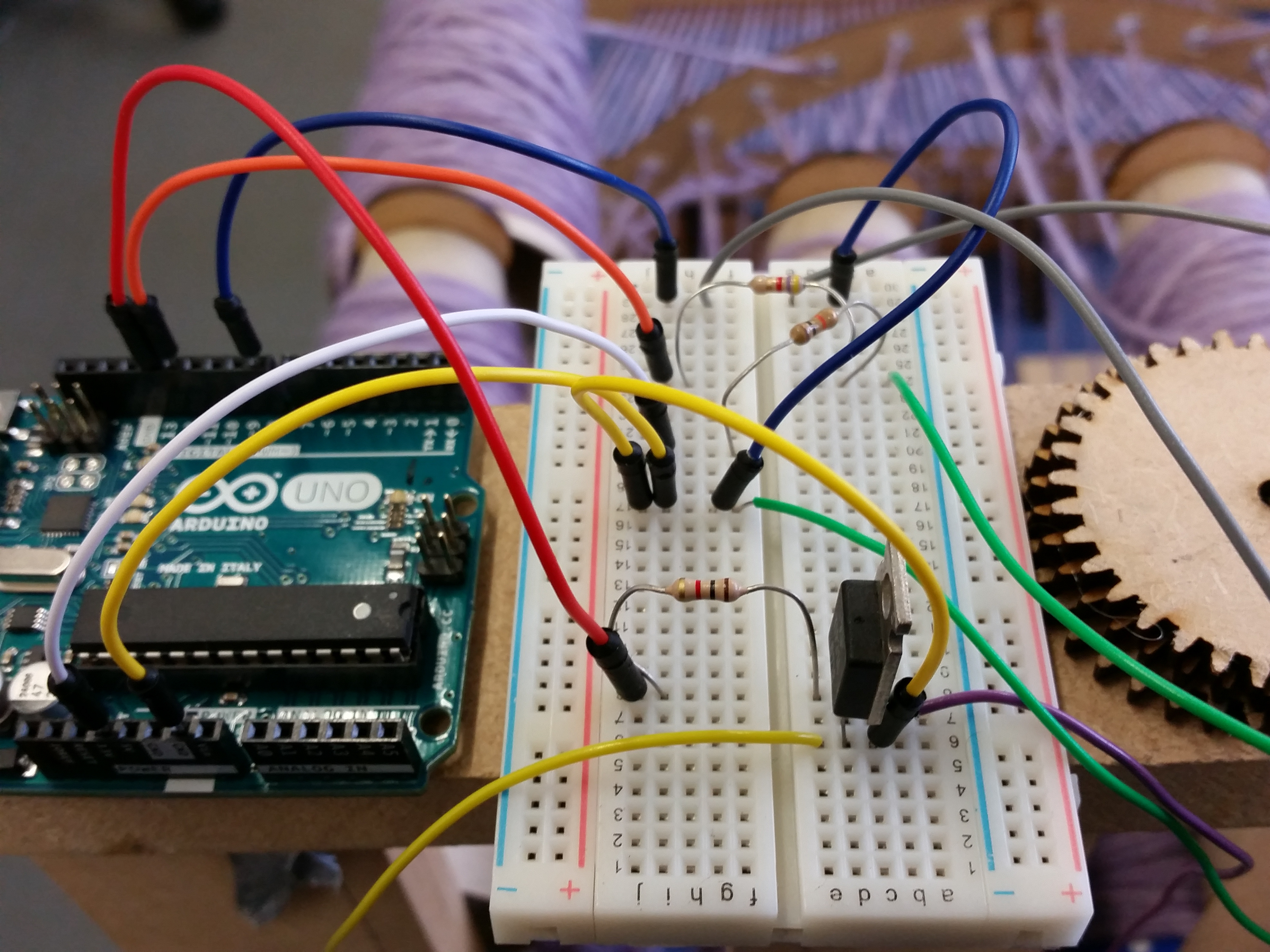 My Arduino setup operating a motor (pulling the yarn off the spool rack) and failsafe trigger switch to stop the motor in case of any faults.