Video montage of me producing 'Floating Bookshelf'.
During my stay I was trained and free to use:
Haas CNC Mill
DMS 5-axis Router
Omax Waterjet
Epilog 240W Laser cutters
Objet 3D printers
Mcor Iris 3D Printer
TIG Welding Aluminium
General woodshop and metalshop machinery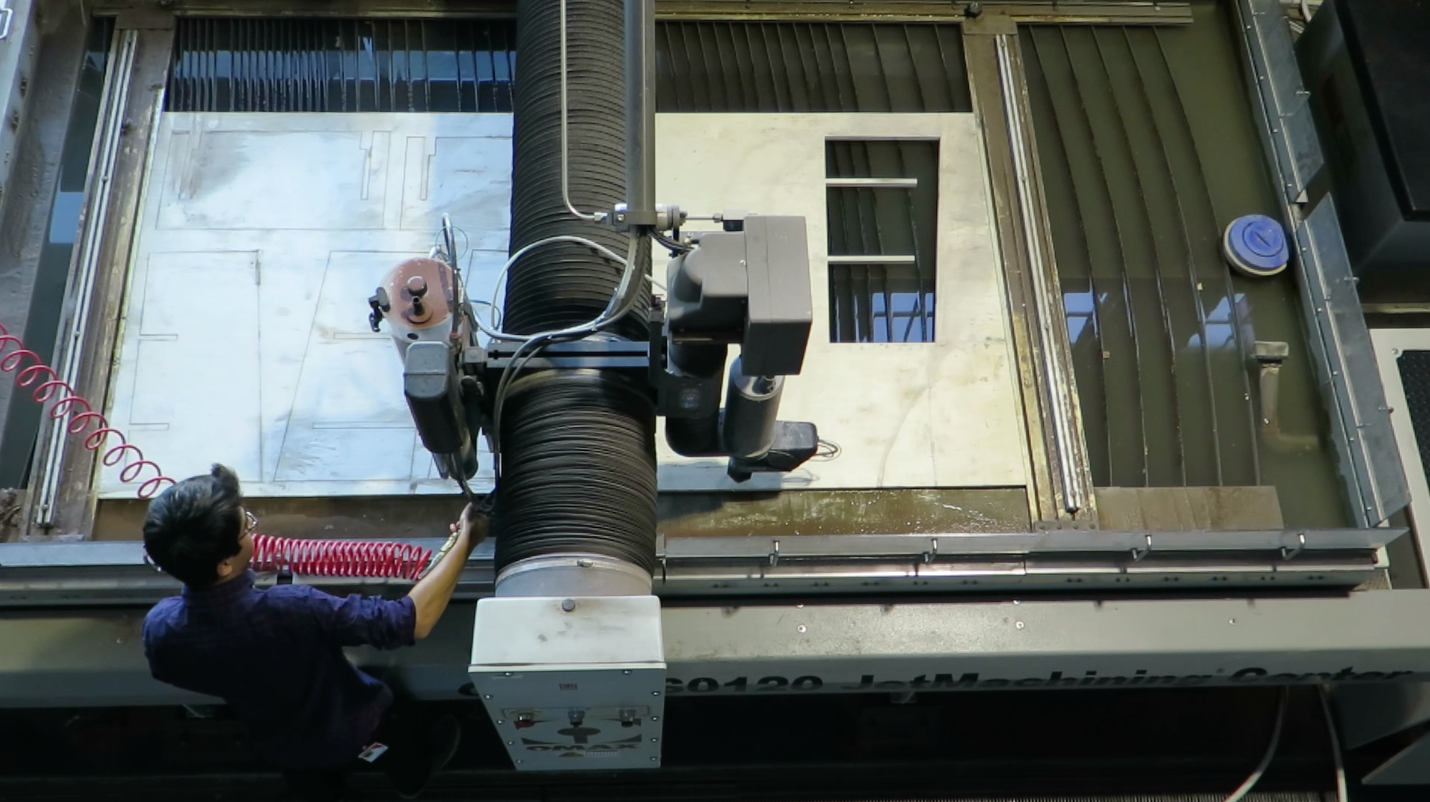 Me operating an Omax Waterjet, cutting the side panels for the 'Floating Bookshelf'.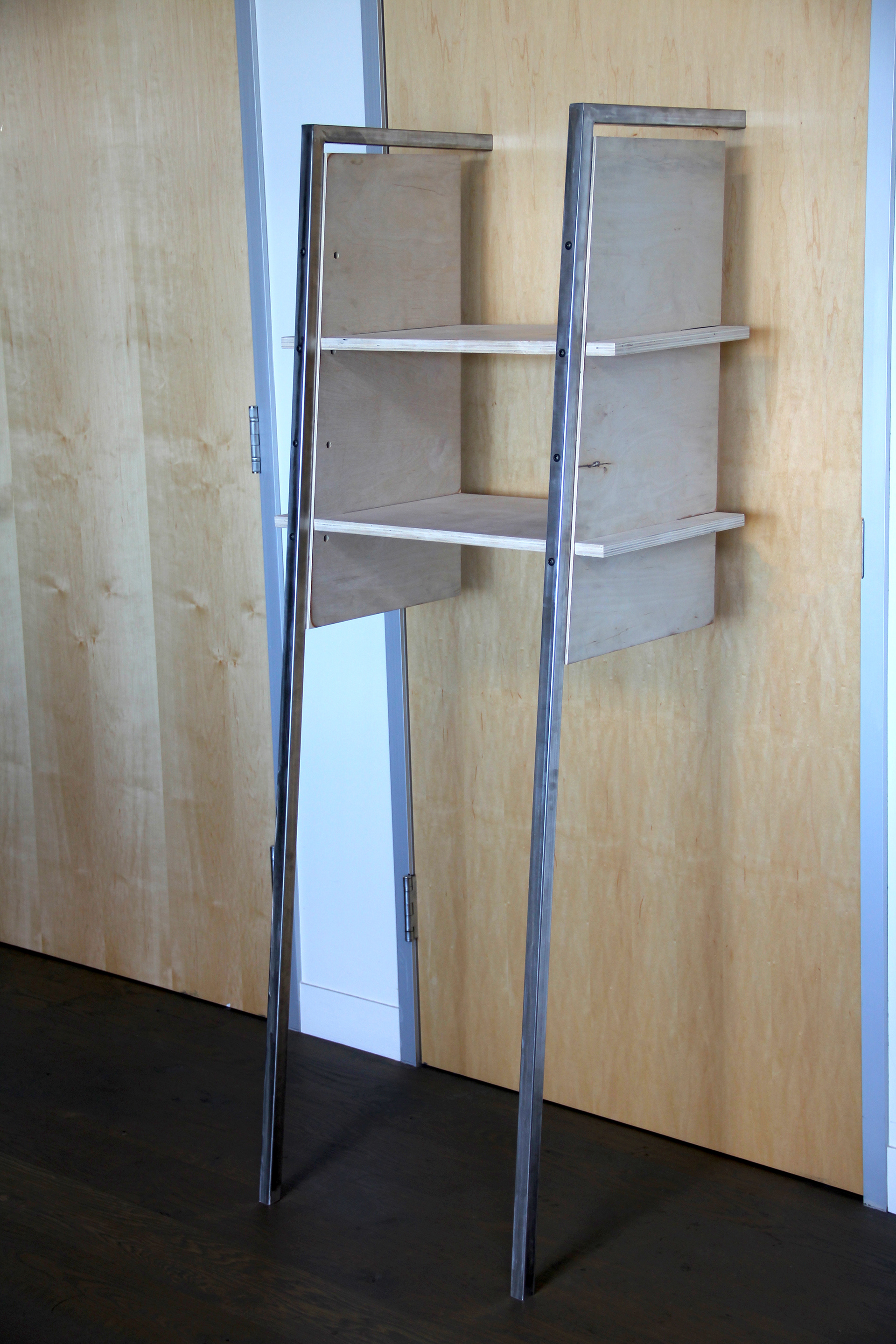 Finished 'Floating Bookshelf' with rear sliding shelves and Tig welded Aluminium legs.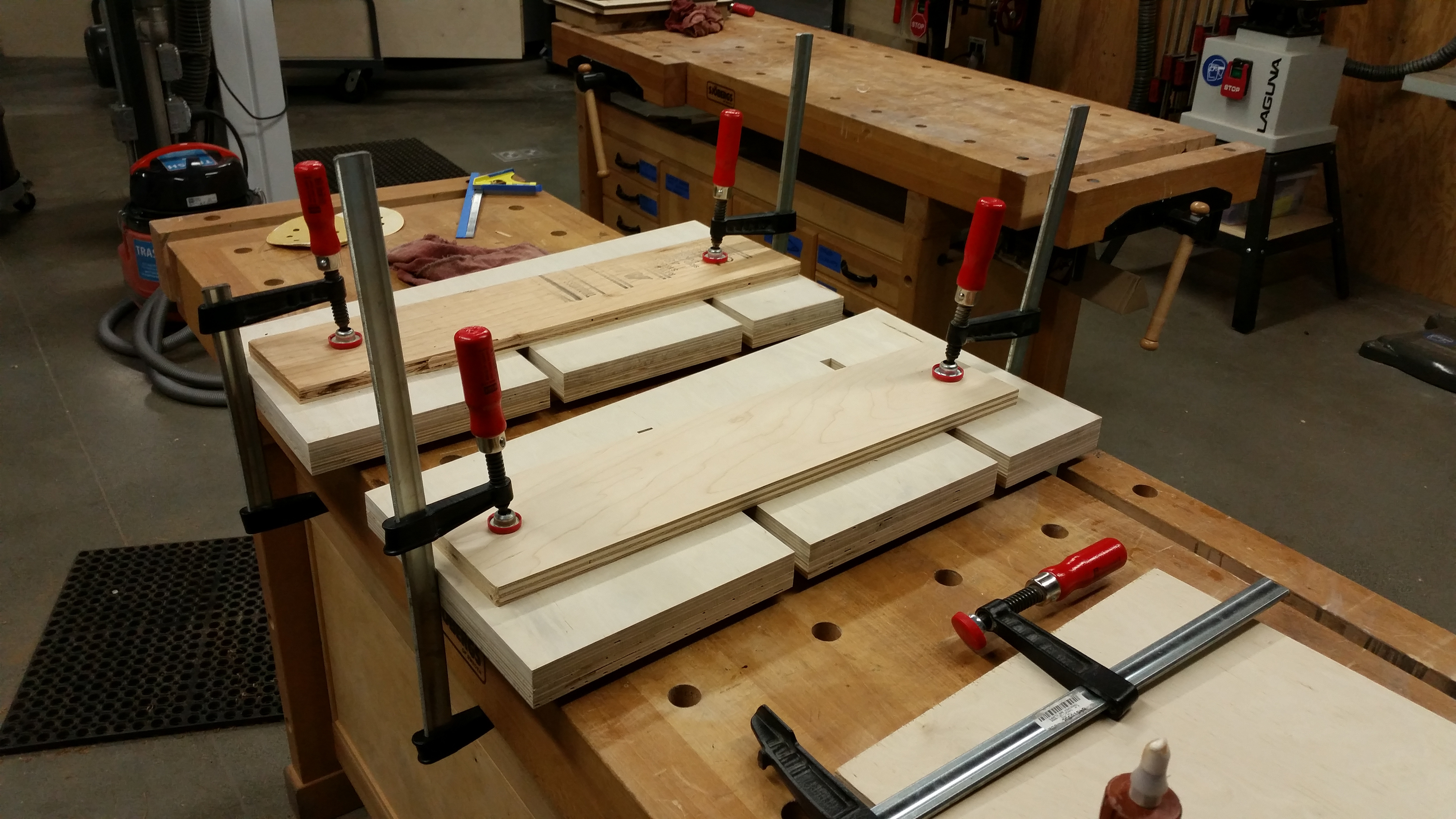 Glueing 'Floating Bookshelf' side panels together.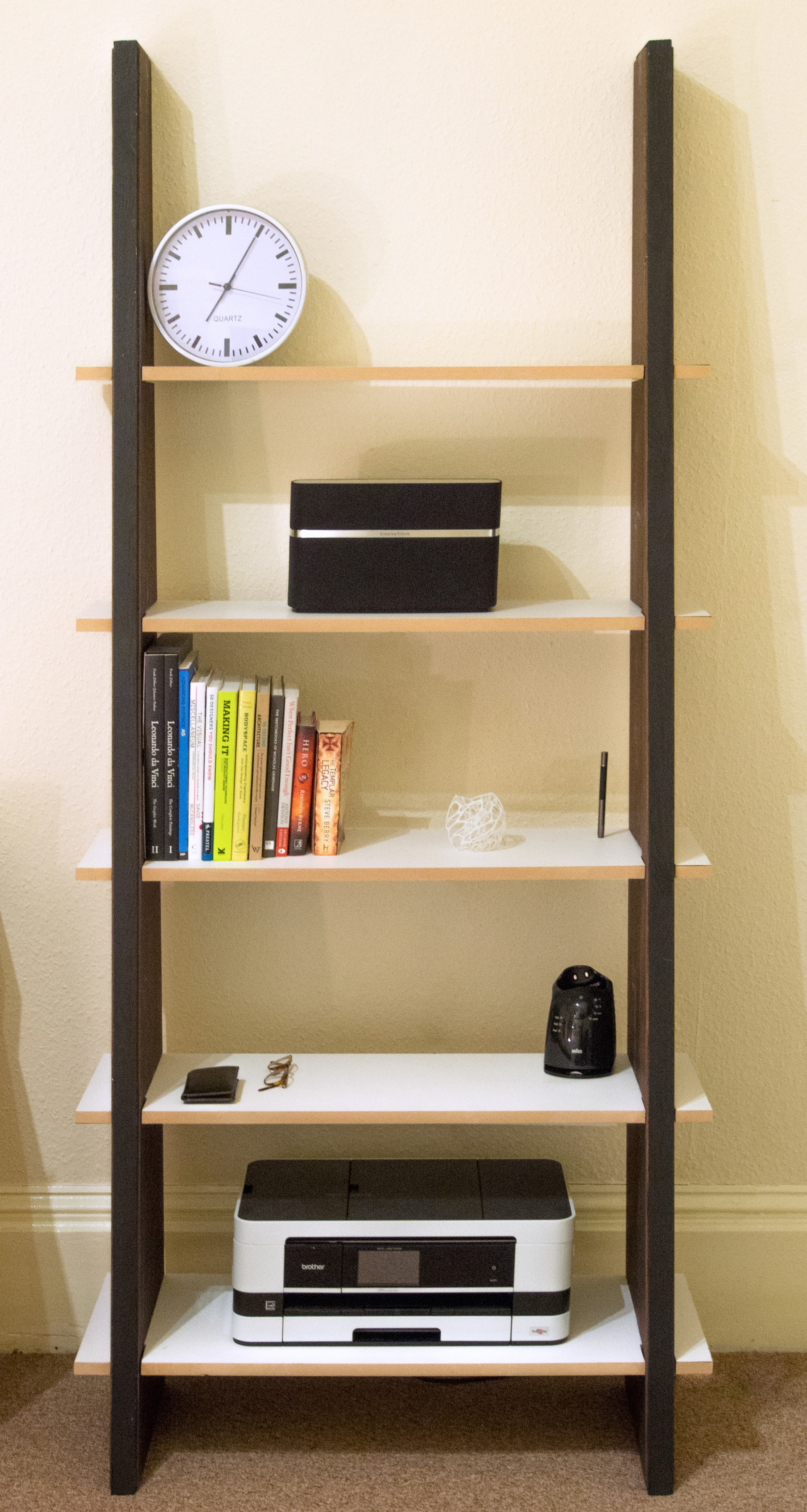 My completed 'Leaning Bookshelf' made from Wenge wood. 
This was the original bookshelf project I produced in London over summer break at home.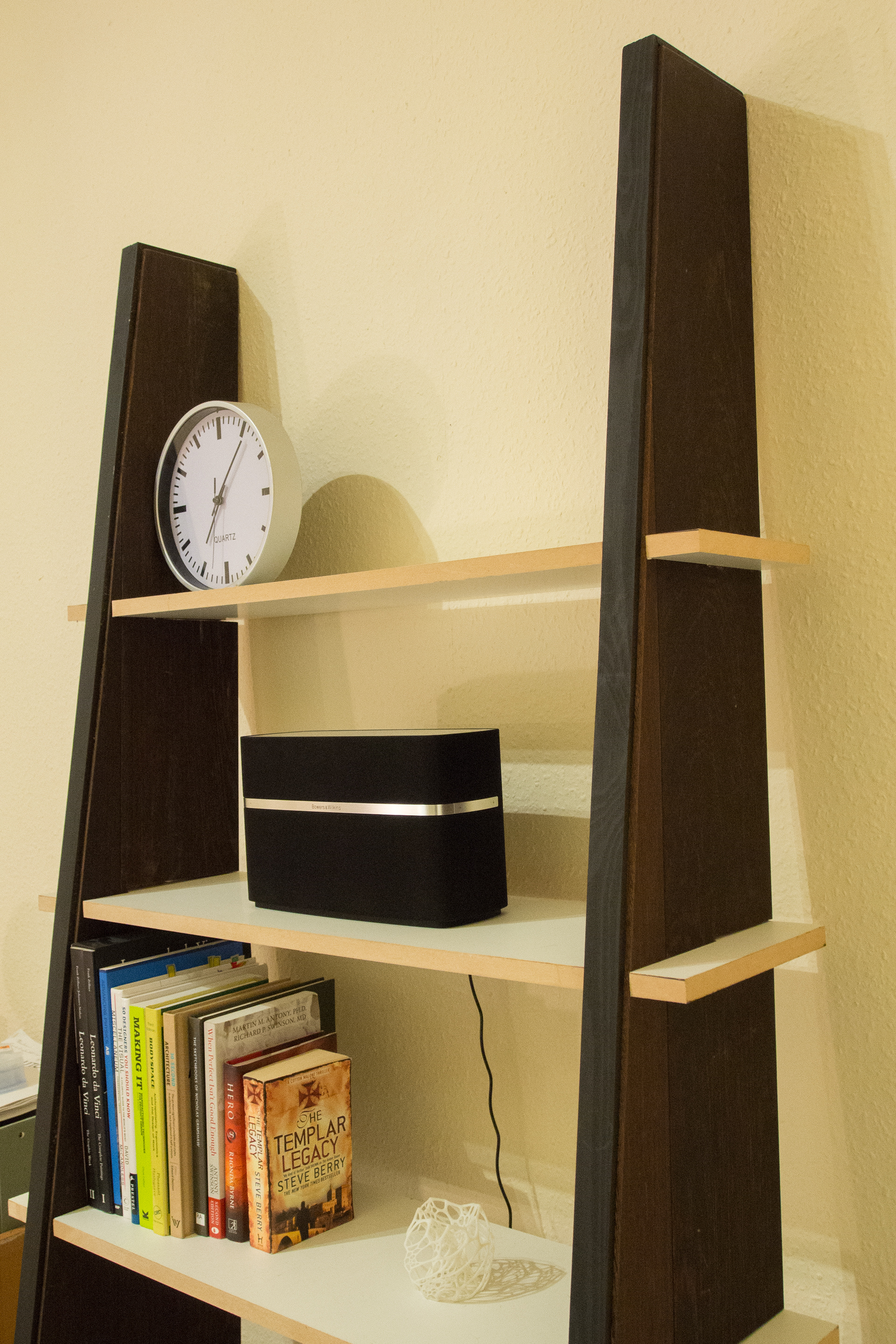 Glueing Wenge wood side panels for the 'Leaning Bookshelf' in my garden.