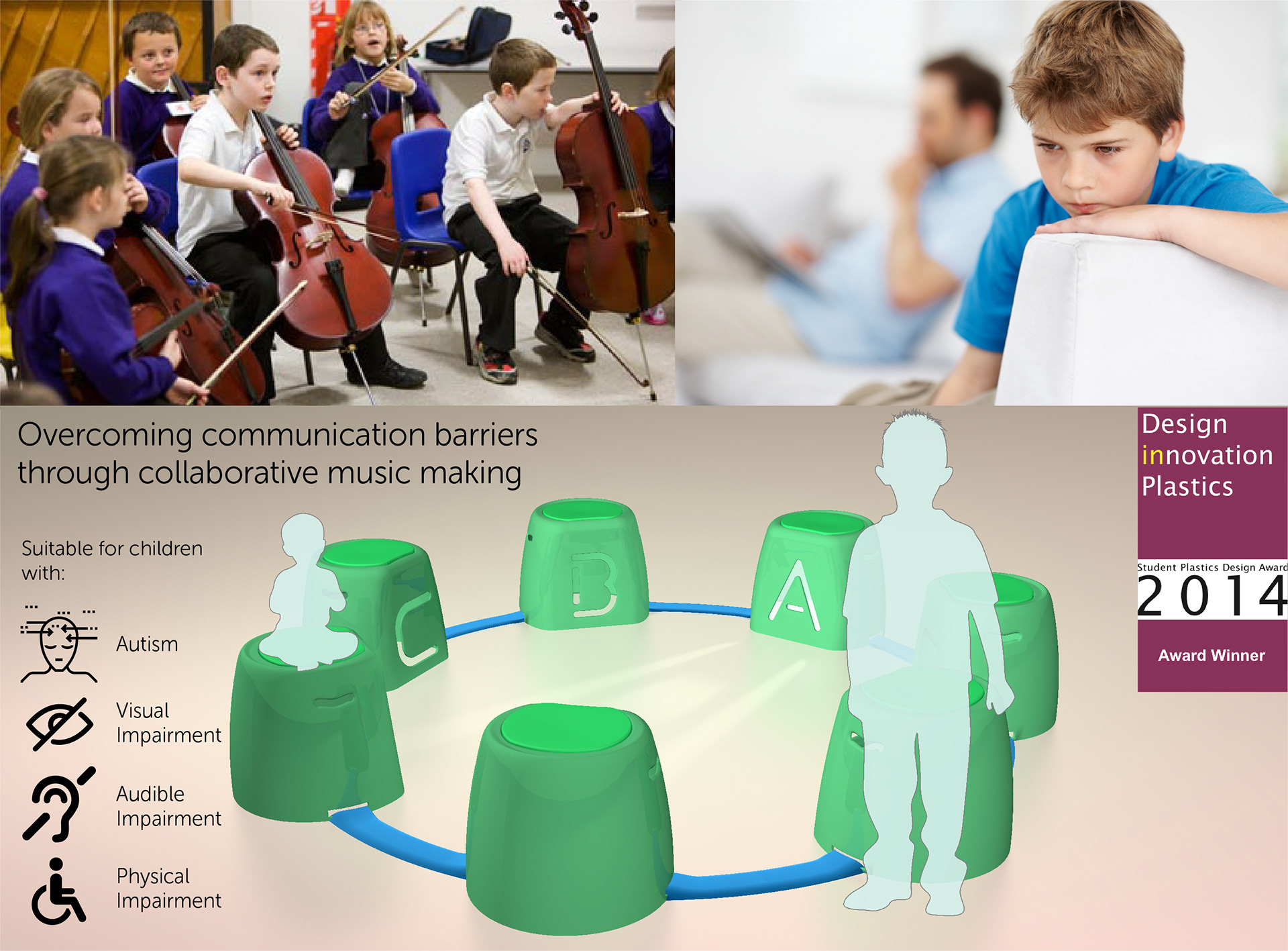 7 children sit on the 7 seats corresponding to the core notes in the musical scale.
Rocking from side to side plays their individual note of a song (eg. Happy Birthday) and can be conducted by a teacher in the middle of a circle.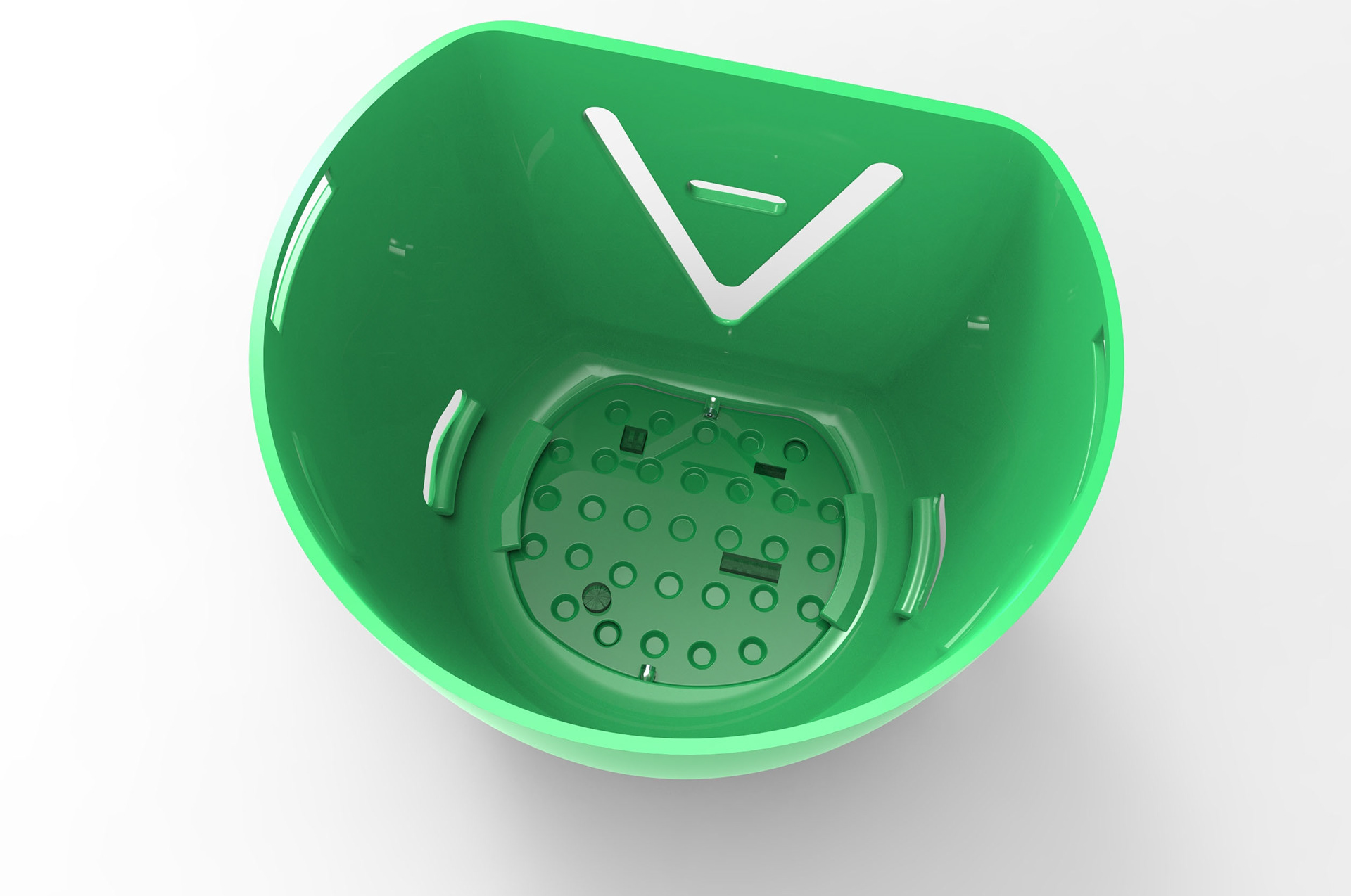 Each seat has an out of reach light, speaker and vibration motor which all activate in unison as part of a wirelessly connected system.
If a child rocks on the seat 'C' for example, that seat plays the sound and illuminates the cutout 'C' on the front. All 7 seats also vibrate at the frequency of 'C'.
Audibly Impaired: See the letter 'C' and feel its frequency.
Visually Impaired: Hear 'C' and feel its frequency.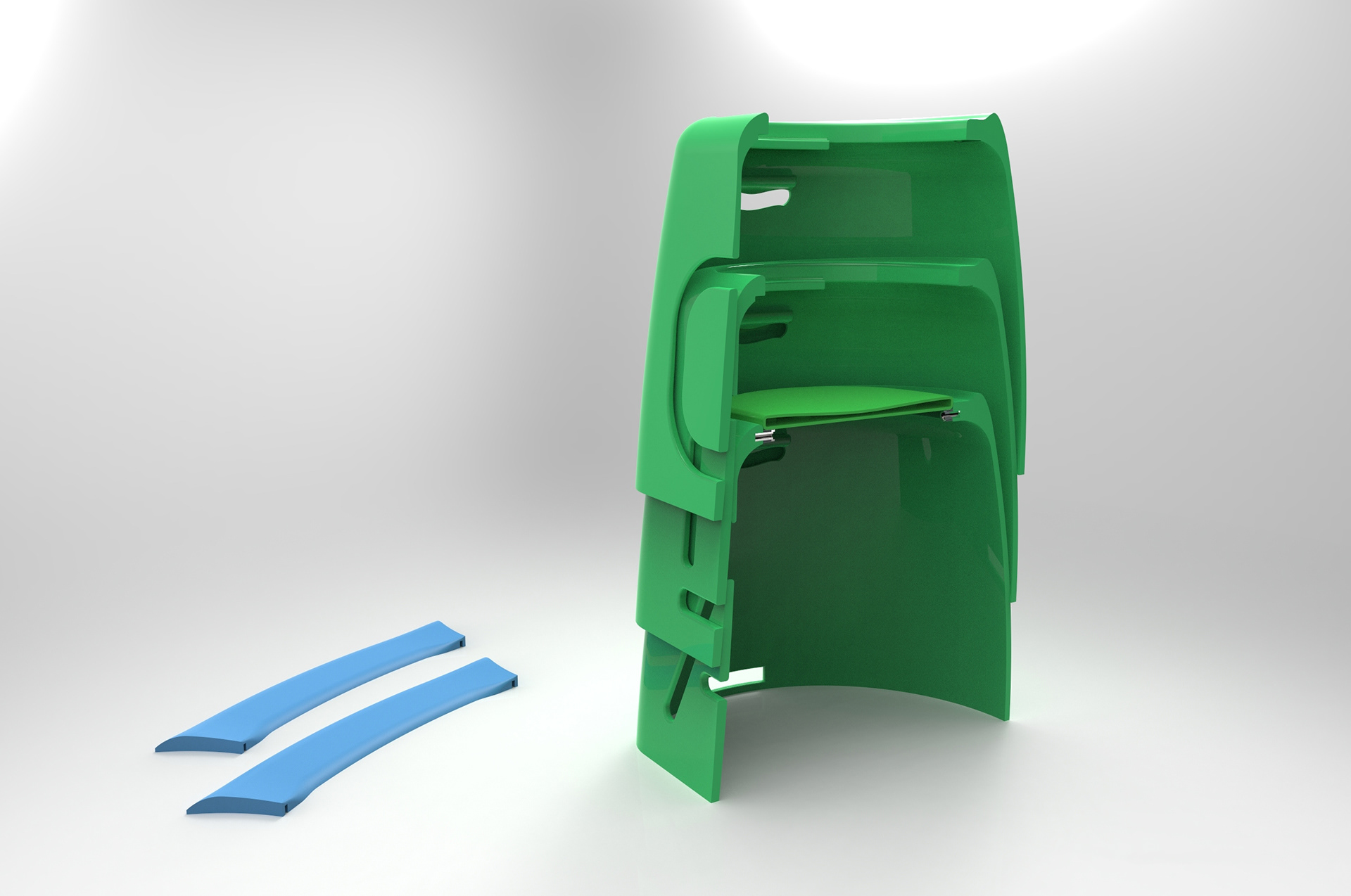 Lightweight rotationally moulded structures are easy to clean and stackable for storage in schools.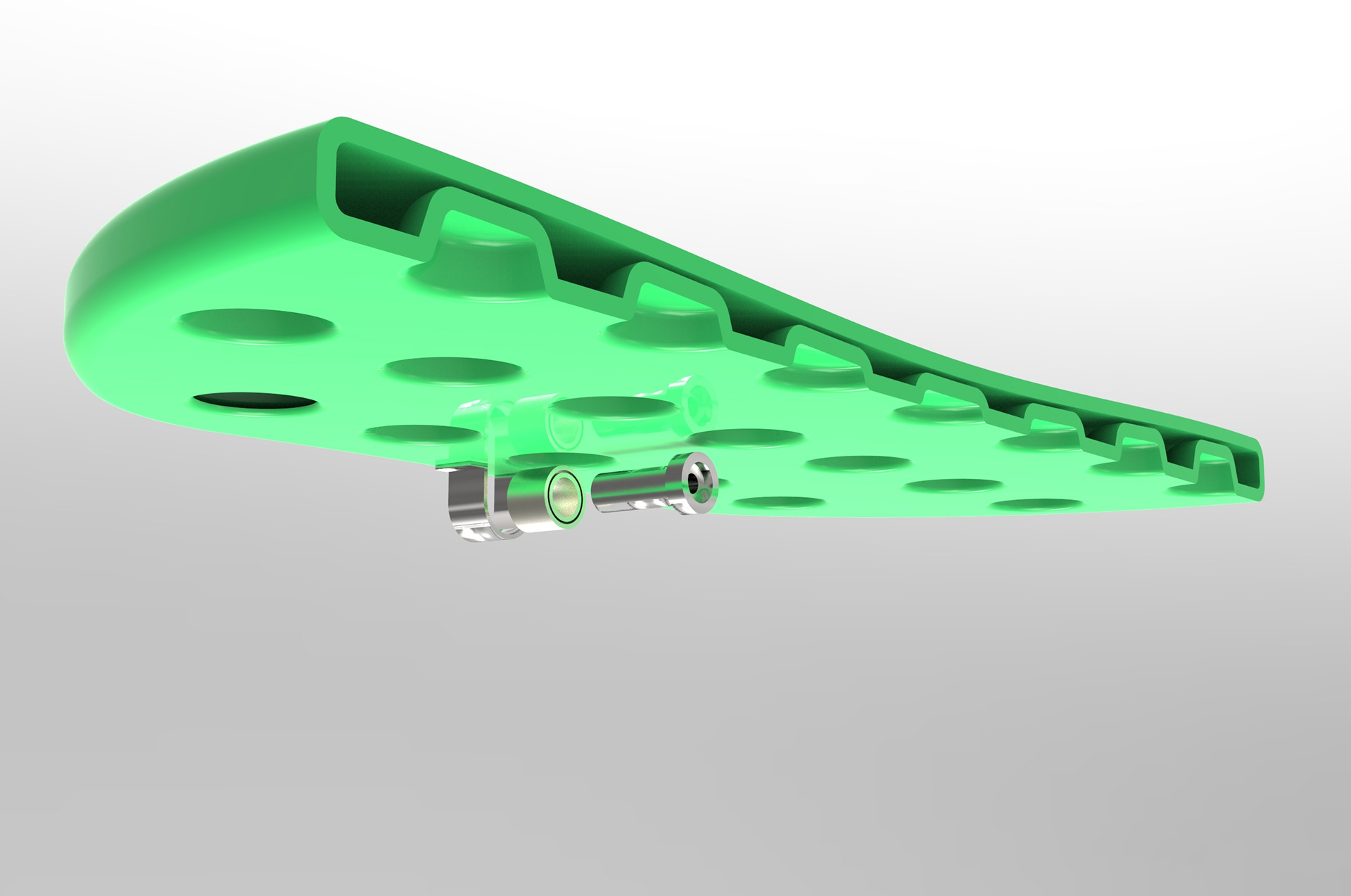 'Kiss-off' features are used to strengthen the seat top.
My arduino prototype testing the triple sensory system.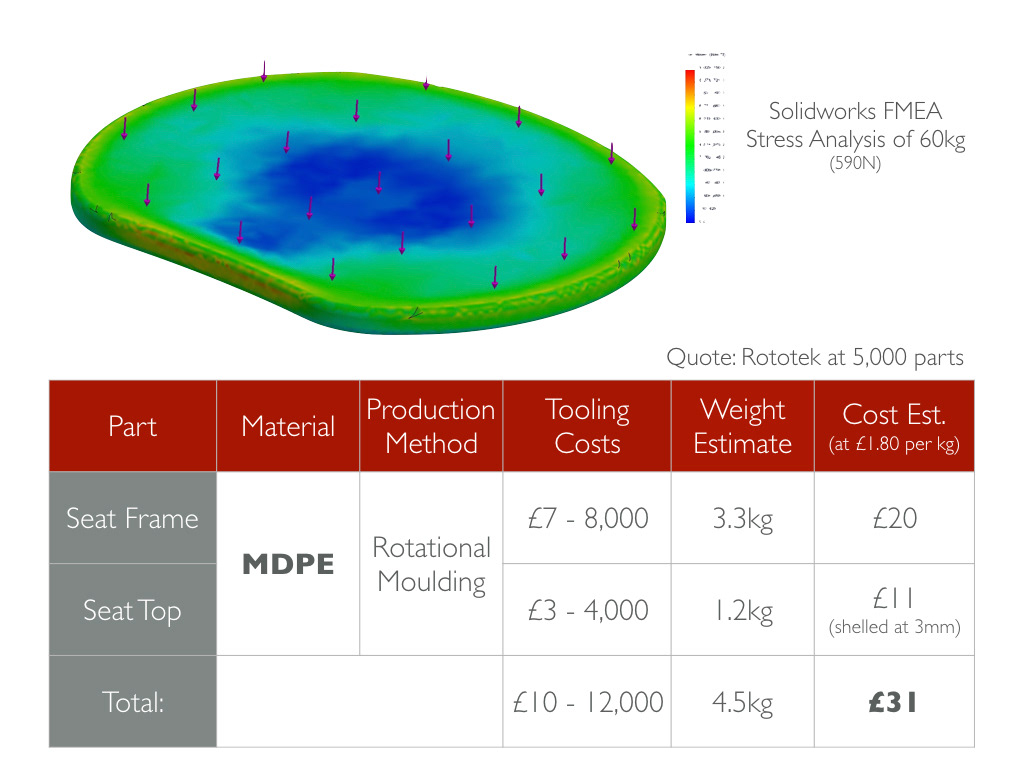 Quote from Rototek costing each seat at £31.
(excluding electronics, assembly, transport, packaging)