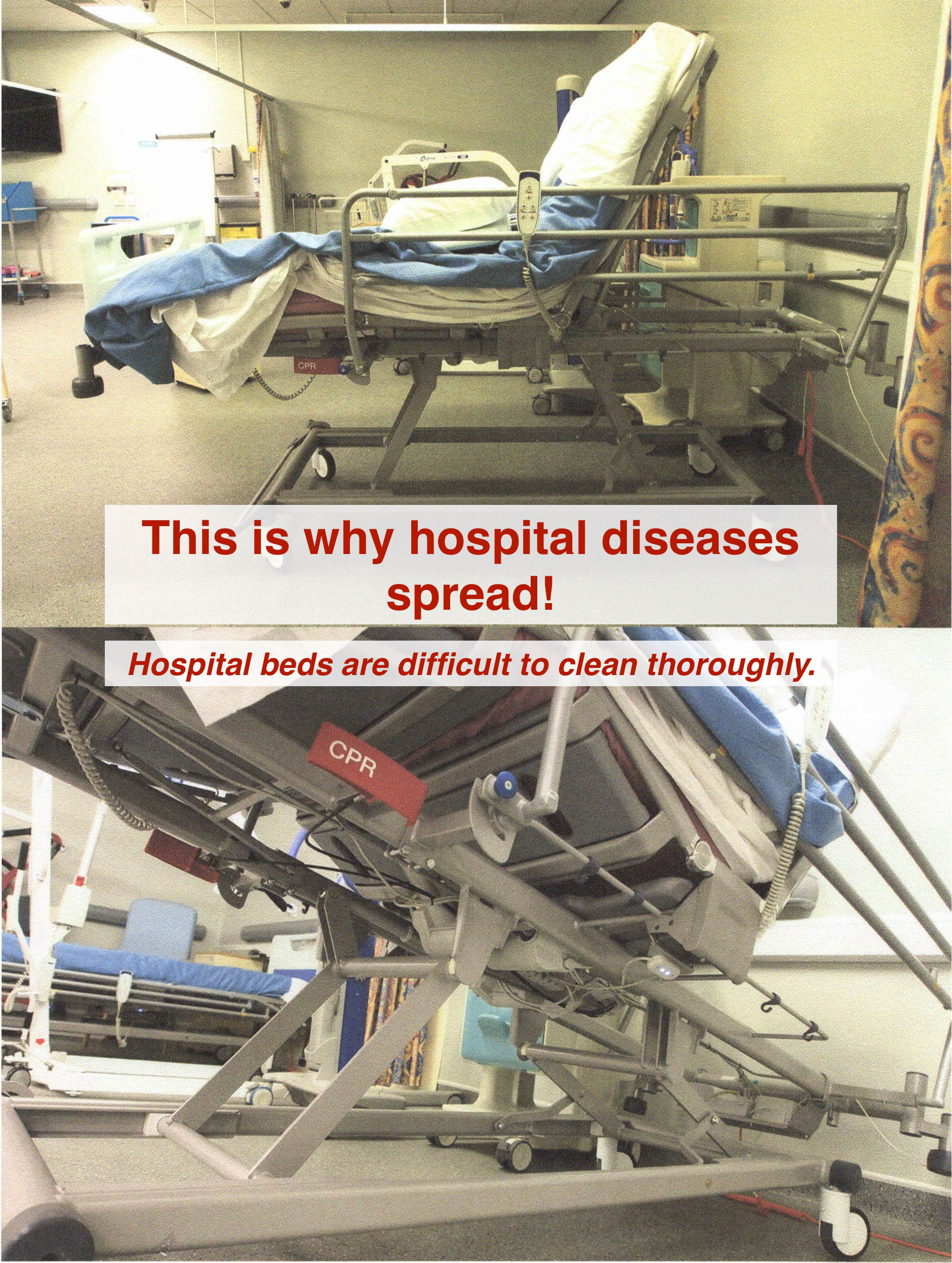 I tested the latest high specification hospital beds at a local medical school to inspect the mechanical complexities and cleaning difficulty.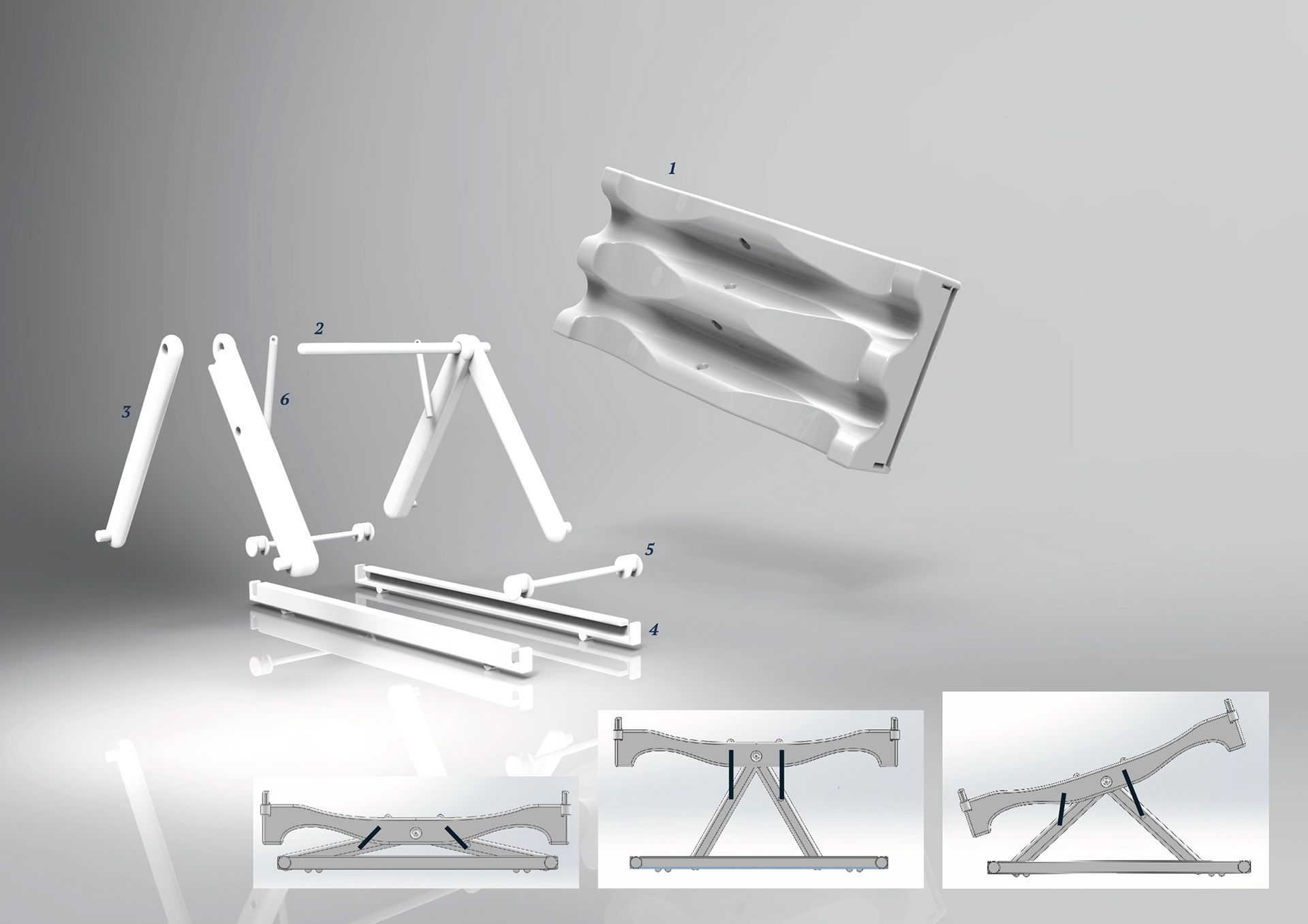 Using rotational moulding, most of the new hospital beds can be covered in large lightweight, wipeable, antibacterial plastic that protects the integral steel mechanisms and motors inside.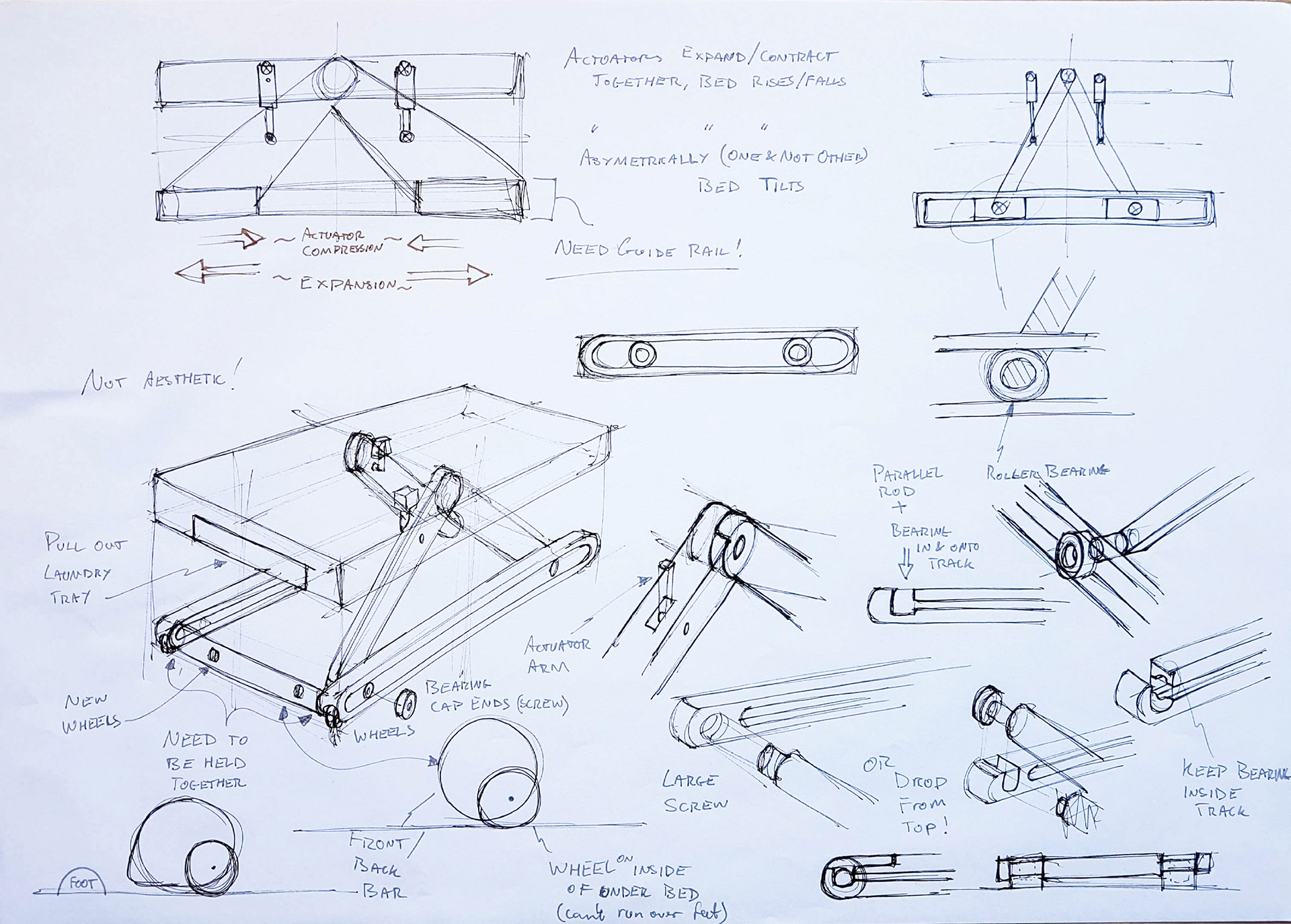 Exploration of a more simple mechanical operation to reduce cost of the product but also evoke an alternative midset towards aesthetic hospital beds in a stagnant industry.